Digital Temperature Controller with Ramp/Soak Shinko JCL Series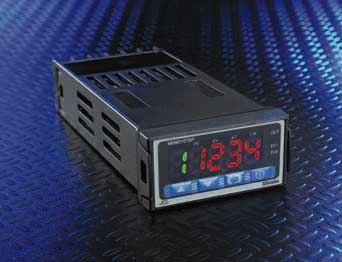 Standard Features:

• Ramp/Soak Function
Up to 9 ramp/soak segments.

• Structure
IP-66 protective construction.
Black enclosure color.
• Programmable Alarms
Units feature standard single alarm output.
• Multi-Input
Units feature multi-input capabilities:
10 thermocouple types, 1 RTD type, 2 current inputs,
and 4 voltage inputs.

• Digital Input
Change between setpoints (SV1, SV2).

• Dual Use
This instrument is easily switched between controller or transmitter by simple key operation.
• Safety Approvals
UL, cUL and CE Safety Approvals.
•
Warranty
All units manufactured to strict ISO standards and offer full 3 year manufacturers warranty.
• Low Cost
Most advanced price/performance package available.
• PID Autotune
All units feature as standard full function third generation PID Autotune. This feature minimizes process overshoot under the most demanding applications.
• Large LED Display
All units feature bright display of either PV or SV, red 4 digits.
The 1/32 DIN Digital Temperature Controllers with Ramp/Soak
features a full 3 year warranty and lifetime technical support!